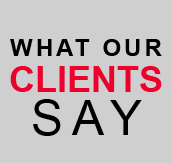 Copyright Mind-Stream 2020 I All Rights Reserved
"I recently had the privilege of individual coaching with Joanne. Joanne is the kindred spirit I was looking for, knew I needed, and could not find - voila! Here she is. Joanne is a solid, competent and aware coach. Her ability had approach these coaching sessions is like that of a surgeon - precise care to hear, excellent questions, and appropriate client-specific support. Her coaching sessions carve out ample time to explore self questions and there is safety in her presence. I never felt like I had overshared or undershared the space was mine to hold and say all that I need too. Joanne is spirited, kind, aware and genuine. Her kindness pervades the sessions, but never takes away from her knowledge or skill. She is truly a gifted coach and I look forward to maintaining contact with her for years to come both as a coach and client. My time with Joanne created a space for me to maintain a curiosity into my own world and to keep on healing, growing, and challenging myself to be more complete than I was the day before. I take comfort that my mind is rested, I know the answers I need, and I alone can tackle personal struggles with loads of self-assurance."
KM Career & Life Coach, United States
Career Coaching & Expert Job Research for Mid-Late Career Introvert Professional
"I have been coached by Joanne over the period of 3 months and it has helped me made tremendous progress in my career life. Joanne is an amazing coach towards career transition and solutioning."
Manager
Public University
Education Manager, The Estee Lauder Companies Inc.
TR APAC - SEA and OCN Education Manager
"Rarely that people have the opportunity to report to a manager who is also a coach and a mentor, I found mine when i worked under Joanne. I had the privileged to work with Joanne for two years at the Estee Lauder Companies, Travel Retail. In the Travel Retail environment where it is so fast paced and with so many countries to take care of for training, Joanne guided me how to plan and strategized each training and how to be an effective trainer. She shared insights with me that allows me to grow professionally and personally.Even after she left the company, her coaching for me never ceased. She continued to mentor me unconditionally. Without Joanne's mentorship, I will not be where I am today. She earns my highest recommendation!"
"Joanne is a dream coach. She inspires me to remember why we chose this career path, challenges me to aim high to become a best version of myself, and holds a safest space for me to be courageous to rise up beyond my comfort zone. Her coaching session is a lantern which I am easily carrying with trust to take a deep dive into my inner self, exploring my hidden jewels. been coached by Joanne over the period of 3 months and it has helped me made tremendous progress in my career life. Joanne is an amazing coach towards career transition and solutioning."
CEO. I.M.I South Korea
Certified Transformational Coach
"It was my pleasure to work in peer coaching with Joanne Chua. Our work was productive as Joanne is very good listener, she is great in summing up what is being said and asking questions right to the point. I'm very happy with the result we achieved during series of sessions we had. I'm recomending Joanne Chua as a professional ACC coach."
" It has been an eye opening in learning about myself through the 4 sessions of coaching I had with Joanne. I have seen the shift of perspectives in my way of viewing my career path, I am able to know the reasons of my constant negative emotions and patterns, this help me to move forward and able to use the postitive tools/techniques to achieve my desired goal. Thank you, Joanne, for your support and insights in the coaching sessions ."
" Joanne is a fantastic Mentor Coach. She mentored me when I was in the midst of acquiring my ACC certification and needed to submit my ACC coaching recording as part of the first step to the certification. She listens attentively to my questions and never fails to guide me through my coaching progression. I have learnt a lot from her in just 3 sessions of Mentor Coaching. Thank you Joanne for being so professional and being that guiding light! Looking forward to be mentored and coached by you when I am ready for my PCC certification! ."
Learning & Development
Talent Development
Singapore
"I was coached by Joanne for a few month. She helped me better understands my skills compared to my personality. I gain insights on how i unconsciously hinder or support my progress. She is a great listener, do not impose her opinion but rather helped me reach the conclusions by myself."
Head of Commuications
ICRC Regional Delegation to Indonesia and Timor Leste
"I have been coached by Joanne on my career development for the past months, I gain insights on how I can be introspective to explore my inner resources to gain direction in my career path. I am glad to have a career coach to guide me in my career transition."
Logistic Executive
Singapore
"Joanne is a thoughtful and skilful coach. She creates a calm safe space for reflection and her questions prompted valuable insights throughout our sessions. Joanne's focus on solutions supported me to explore strengths and how to draw upon them to achieve my objectives. Joanne is a great listener and a particular strength is hearing what is unsaid and bringing that to the surface. Working with Joanne was engaging and energising - it was a pleasure being coached by her!"
Economic Development Consultant
United Kingdom
"i was coached by Joanne a few months long and I have reached great results both in my private and professional areas. Joanna helped me to stay on course during very turbulent and totally new stage of my life. I faced a lot of challenges that were strengthened by the lockdown and total isolation as my family stayed far away from me. Joanne gave me a warm feeling and great support as if she was my good friend, yet she provided space for me to deal with all the challenges on my own and helped me to become a stronger woman. Joanne is very kind and straight to the point at the same time. She doesn't waist your time, but gets you directly where you wanna be. We don't work anymore together yet I think about Joanne often. And if I'm down or face difficulties I ask myself "what would Joanne tell me now?" and the right answer pops up in my mind right away. I do feel support of Joanne even now."
Personal effectiveness and Career Coach, ACC | Founder at AKA Coaching
Netherland
"Over the past 6 months, Joanne has helped me to gain great insight into different situations in my life - from career to personal life challenges. What I have enjoyed most about working with Joanne is her deep understanding and listening as a coach. I feel that I can bring any topic to her and that I'm in good hands. She's very honest, encouraging, supportive, yet challenges you when it's needed. I've found the sessions not only thought provoking but motivating as well. I get stuff done after coaching with Joanne and would highly recommend her!"
Positive Psychology Coach | Mindfulness Instructor | Expat Transitions Coach
Montevideo, Uruguay
"It has been a pleasure to work with Joanne. Her approach to coaching is strategic and well thought out. She is able to listen well and get to the heart of the issue. I highly recommend her."
Strategic Consultant, Facilitator, Certified Coach
"Joanne is a highly skilled coach, using deeply reflective questions to expand one's possibilities in and understanding of life. I look forward to every time we speak as I know the conversation will take me even further than I expected to go."
Executive Coach (ACTP), LL.M. (Frankfurt) / Attorney at Law / Solicitor (Non-Practicing)
The Inner Advocate (Executive Coaching for Lawyers)
"Joanne has coached me over 3 sessions and it was very helpful for me, I have seen a significant shift in the way I worked towards my goals and I have also gain self - confidence as a person. Coaching has helped me explore my strength and gain much insights about myself. If you are looking for a coach to help you personally, Joanne is very strong in using thought provoking methology to expand your potential and awaken your hidden talents."
"I have a chance to consult Joanne about parenting skill with my young teenagers. The coaching session was very helpful to help me develop better parenting communication with my children. She used counselling therapy in the first 3 sessions to help me work towards decluttering my belief and subsequently using coaching to help me work towards my desired outcome. I liked this kind of blended approach as I understand myself much better, I find I am more positive and smiling with myself."
"Joanne is a fantastic coach . She has helped me see things differently when I am feeling stuck or too focused on one outcome. In our first session together, I found it very easy to bond with Joanne, her compassionate nature told me that she honestly cares for my progress which keeps me feeling at ease during our sessions. I would recommend Joanne to anyone looking for a coach."
"I am able to manage my team with better clarity after 2 sessions of coaching by Joanne. Her approach is introspective and help me to see my patterns of managing style which comes from early young adult behaviour. Coaching is indeed empowering, my coach has given me lots of space to process my thoughts and discover what I can go beyond."
School Teacher, Singapore Education
"My colleagues and I attended a mental wellness awareness webinar by Ms Joanne Chua. It was a very enlightening session as I learn how to manage my stress symptoms and observed the signs of burnout. I also learnt the tips and ways to manage my negative emotion so as not to spiral into variants of mental injury. Indeed, great education talk."
Bay, America. San Francisco CA 94105. United States
"The learning of leadership development was a great learning for me, I realised I have so many gaps to fill in to be a level 6 leader. My session with Ms Joanne was very enlightening, she did not interrupt my thought process but ask me powerful question to stretch my thinking and allow me to discover a different way to manage my challenges."